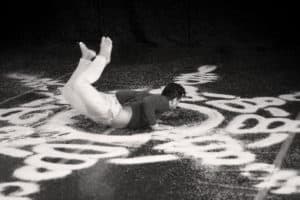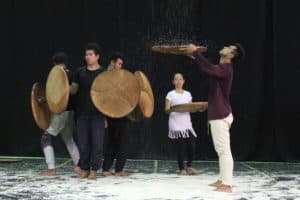 Phare Creative Studio team is proud to be commissioned to produce a teaser video of the newest creation called "White Gold". This is a Cambodian-French co-production of Phare, The Cambodian Circus, Phare Ponleu Selpak and Hors Jeu production. This video went on to be an effective selling tool that helped to build up the international tours of White Gold especially in Biennale International des Arts de Cirques in Marseilles city (BIAC), France in February 2019.
Synopsis:
In the Khmer language, "nourishment" cannot be expressed without the word "rice". Cambodians are born, live, work and die in the rice fields. Rice is eaten morning, noon and night. Rice represents the richness of Cambodia but also how Cambodia is exploited by the outside world.
"White Gold" begins with a celebration of people's respect for rice. After damaging his father's mandala by accident, our leading character finds himself thrown from his village, into a world where rice becomes commerce and hard labor.
As the community's values shift towards monetary interest, they find themselves plunged into competition, jealousy, greed, self-interest.
"White Gold" follows an individual and his community as they balance the demands of the modern world, community and Buddhist teachings of moderation.
Creation 2018
Co-production:
PHARE PONLEU SELPAK PHARE
PERFORMING SOCIAL ENTERPRISE
PRODUCTIONS HORS JEU
Stage Director Bonthoeun HOUN Collaborators Agathe OLIVIER, Molly SAUDEK, Julien CLEMENT
Producer Xavier GOBIN
Composer Chantha NONG
Circus artists Sophea CHEA, Vanny CHHOERM, Sopheak HOUN, Kimlon KHUON, Tida KONG, Viban KONG, Sreynuth OEURN Painter Sereysokun HENG Musicians Chantha NONG, Ratha POV, Danith DEAB
Technical director Sopheak SAM
Light designer Mono SUN
Costume designer Dari THA
Set designer Chhaiya OUM
Sound engineer Mona NHOY
Stage manager Soviet CHOEUN
Video Producer Phare Creative Studio