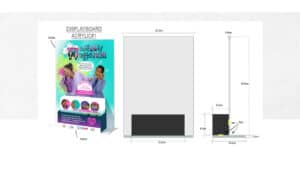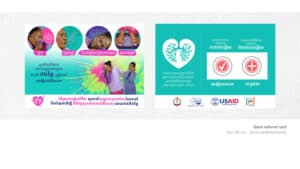 Phare Creative Studio designed the tools for a campaign to promote healthy behaviors against TB disease.
USAID-funded Promoting Healthy Behaviors Project (PHB) is running a intervention, a social and behavior change (SBC) activity called "If You Love Me…"
The intervention is a collaboration with 17 Triggers agency with their local implementing partner AHEAD in Battambong and Pailin provinces to support TB testing and treatment, especially among elderly populations over 55 years of age.
The campaign will encourage people, especially the elderly to go to a health facility for TB diagnosis when presenting with TB symptoms and encourage the TB patients to comply with recommended course of treatment for TB.
More details of the campaign availble on 17 Triggers website:
17 TRIGGERS / Increasing TB testing and treatment with the elderly
https://www.facebook.com/CambodiaPHBActivity/videos/734399413838103/
https://www.facebook.com/CambodiaPHBActivity/videos/402582650988868/
https://www.facebook.com/CambodiaPHBActivity/videos/192239865982065/