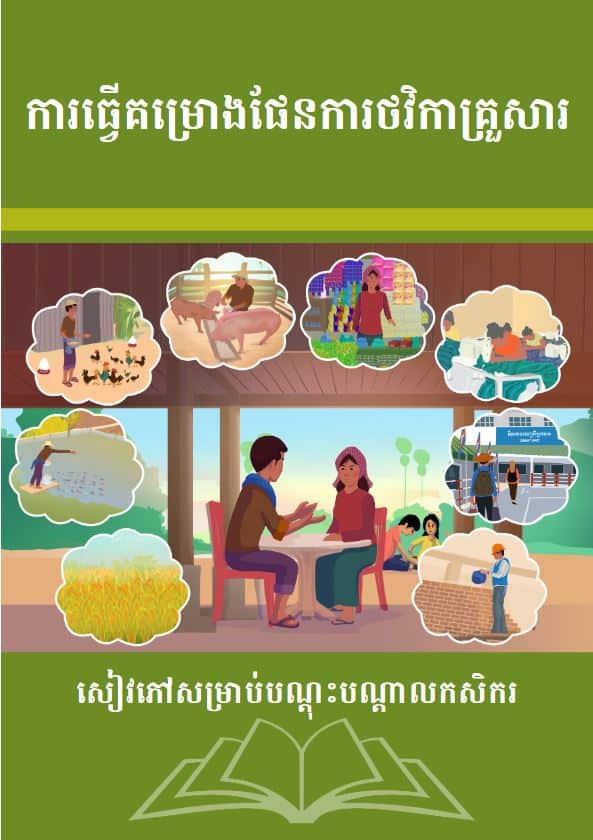 Introducing crop insurance scheme for small holder farmers in Cambodia: Illustration of educational manuals 
Agriculture is one of the major economic spearheads of Cambodia. However, most Cambodian farmers are still doing their farming using the traditional methods. Modern farm management techniques are not widely used given limited knowledge about modern farming practices, financial education and risk management tools available. One of the key risk management tools commonly used by modern farmers to mitigate farming-related risks is crop insurance, which can protect farmers against droughts and floods. 
Through illustrated manuals used for training programs, the goal of our client Syngenta Foundation for Sustainable Agriculture is to improve the lives of the farmers by building a comprehensive knowledge covering risk reduction, budgeting, savings, incomes, insurance solutions, good agronomic and farm management practices.