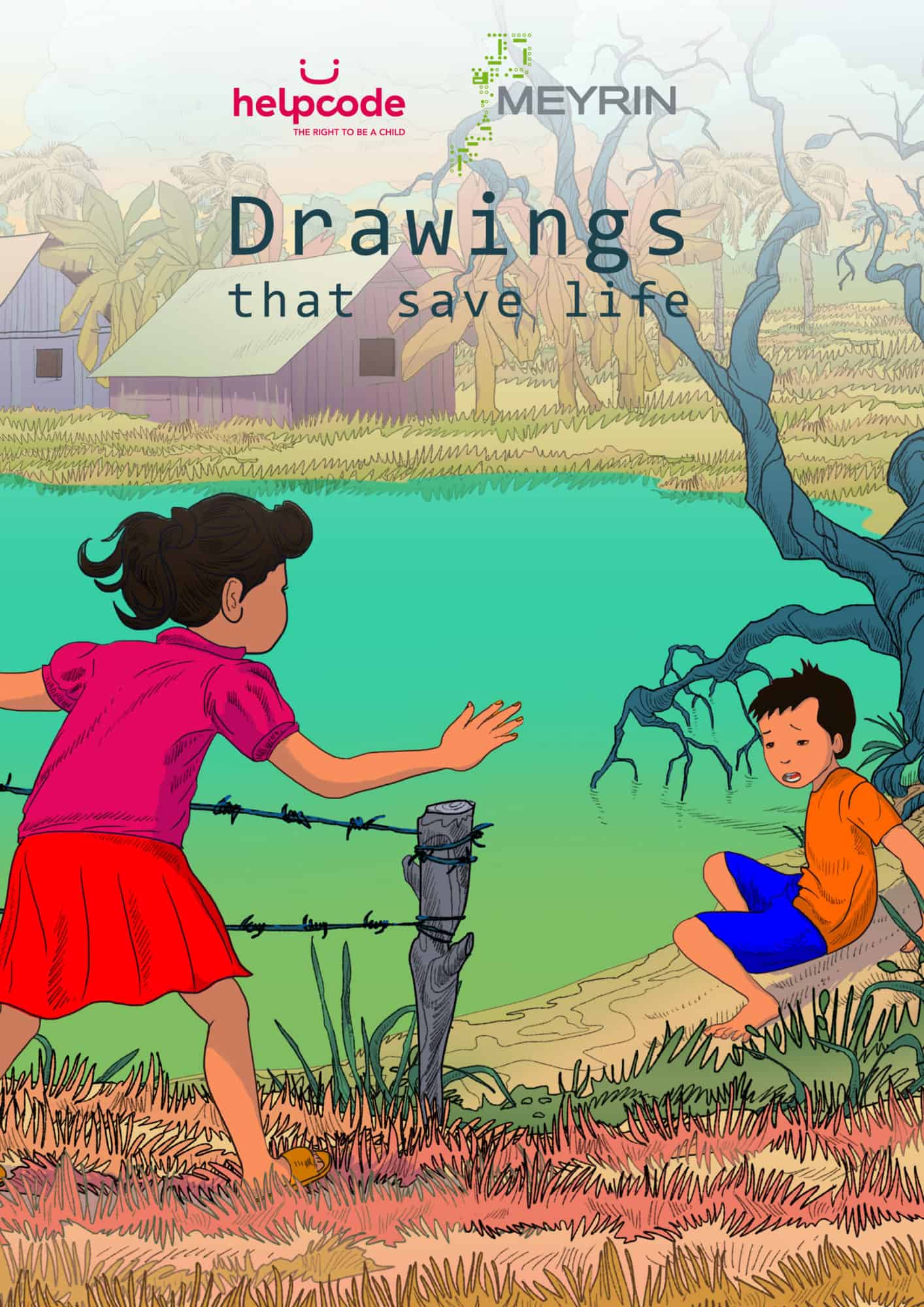 Drawings that save life
In Cambodia, according to the World Health Organization, 5 children die every day from drowning. Every community is witness to some incident of this kind and several children have witnessed or know someone drowned. Helpcode goal was therefore to show the students the risks and dangers due to the presence of so many unprotected water basins near the houses and the high risk of drowning.
 
To make the lessons more enjoyable and to keep the attention of children high, Helpcode have studied an innovative teaching material that involves the use of thirteen illustrations, designed by Phare Creative Studio. Each has a specific message and is presented to children by animating the discussion.